2018 Sketchbook
002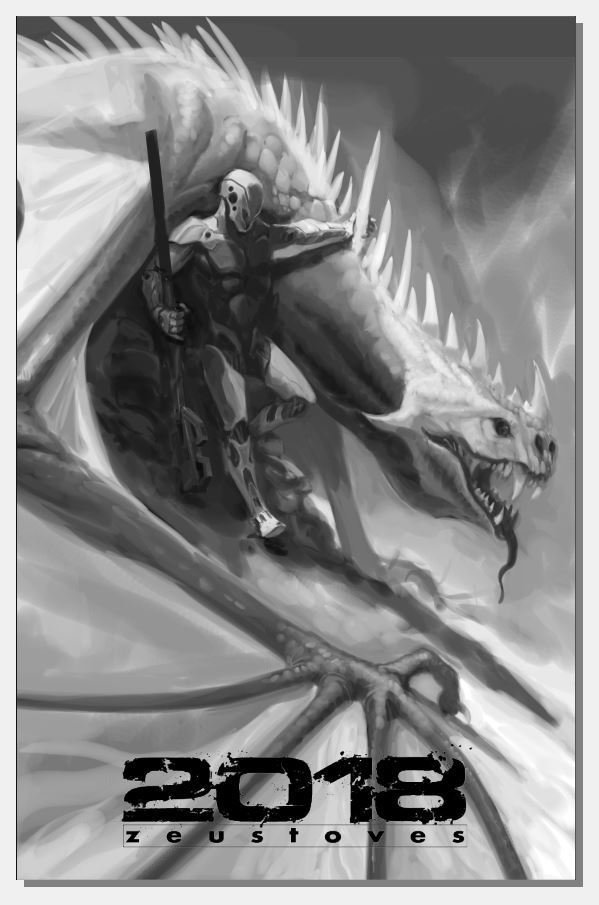 2018 is A collection of digital and natural media work themed around a literary apocalypse. It debuted at Wondercon 2018 and is a first printing.
I used quotes from various authors and writers to compliment the images and the result is something I didn't expect. While I make traditional comics with images and words, the atmospheric effect of using images and words in 2018 is interesting. A strange, dark and secret narrative starts to crack through the pages.
24 pages, black and white, 5.5" x 8" - card stock cover.